Update: Adventure Travel in Nepal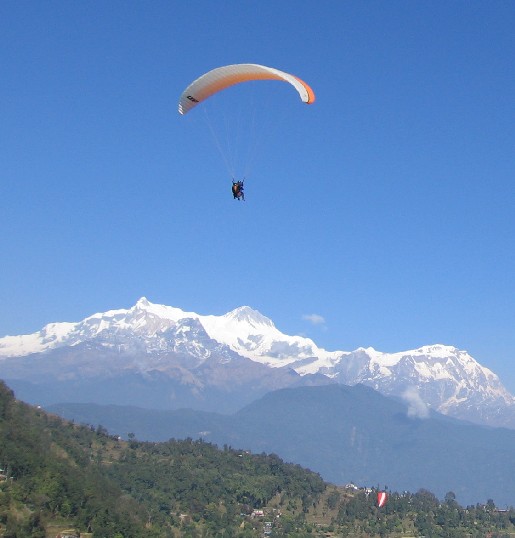 What happened to adventure travel in Nepal, anyway? We know that it has by no means come to a halt, even with the protests and conflicts with Maoists that have marked recent years. By most accounts, both sides pretty much left tourists and trekkers alone, aside from extorting the occasional "tax in support of the revolution." Now that the country has settled down a bit politically, what does it mean for your next adventure trip to this tiny kingdom of the Himalaya?
Well, before we get to far into this and draw up a business plan for a new ecotourism company in Kathmandu, let's check-in for the most recent official downer from the state department:
Here's the official travel warning for U.S. citizens visiting Nepal as of December:
"The restoration of Nepal's parliament, formation of a new government, and the signing of a comprehensive peace agreement in November 2006 are positive developments.  These developments have not, however, resulted in the end of human rights abuses, including murder, kidnapping and extortion. Despite the signing of a comprehensive peace agreement by the Government and Maoist insurgents, Maoist extortion and abductions continue.  Maoists freely roam the countryside and cities, sometimes still openly bearing their weapons.  Travel via road in areas outside of the Kathmandu valley is still dangerous and should be avoided.  There have been attacks in the countryside involving foreigners.  Trekkers and other individuals who resist Maoist extortion demands have been threatened, sometimes assaulted, and risk being detained."
To wade through the official muck here, we could translate it as: "The situation in Nepal is greatly improved, please continue to use common sense when traveling. Conditions are similar to those in the majority of non-Westernized countries, if not superior."
For a bit more candid evaluation of the situation, here's what Larry Habegger over at World Travel Watch has to say:
"Tourism is rebounding amid optimism that peace with the Maoists will hold now that the insurgents are part of the interim parliament. Visitor numbers are up in Pokhara in advance of the spring trekking season, and U.N. officials are just beginning the task of monitoring Maoist weapons and registering their fighters. How quickly and successfully this effort proceeds remains to be seen. Maoists are still demanding "taxes" from trekkers entering the Annapurna circuit, a practice that was supposed to stop with the political settlement. For now, it continues. "
In other words – Travel to Nepal is OK, but if a man with an assault rifle asks you for the equivalent of five dollars, just fork it over, you're a tourist not a secret agent.
BootsnAll's Adventure Staff has over a dozen ways to plan an adventure to Nepal.